project summary
Typeface promotion cards for Lucian typeface by Lucian Bernhard. Includes a cover card, a designer information card and two typeface variation cards.
inspiration
A sampling of font specimen sheets I used for inspiration.
sketches
Some initial font card sketches prior to concept development.
concept
The Plakatstil poster style formed the basis of this project. Each font card loosely resembles one of Bernhard's Plakatstil posters.
card one
I used the Lucian typeface and a three-color palette to recreate Bernhard's iconic Priester matchsticks poster.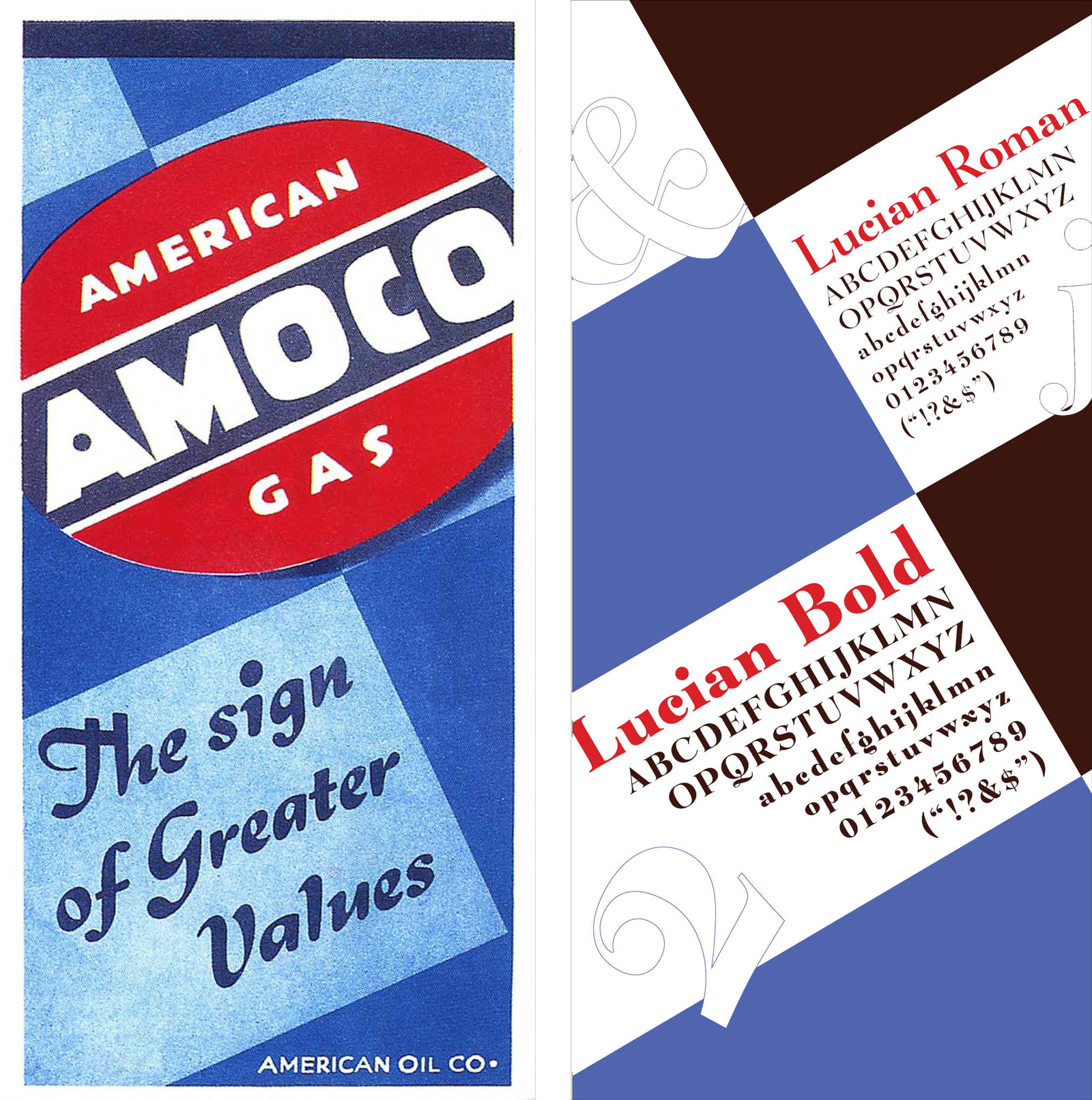 card two
I used Bernhard's Amoco American Gas poster as a canvas for a font specimen sheet, showcasing Lucian Roman and Lucian Bold fonts.
card three
I used the bold colors and forms of Bernhard's shoe poster to create a short biography within the counter of the quirky Lucian "g."
card four
I used a German pangram to showcase the Lucian fonts. I used various characters to recreate the fountain from the Bernhard Exhibit poster.