project summary
An infographic and illustrated map highlighting the Sonoma Wine Country in California.
Where are we?
The first piece includes an illustrated map of Sonoma County and its appelations.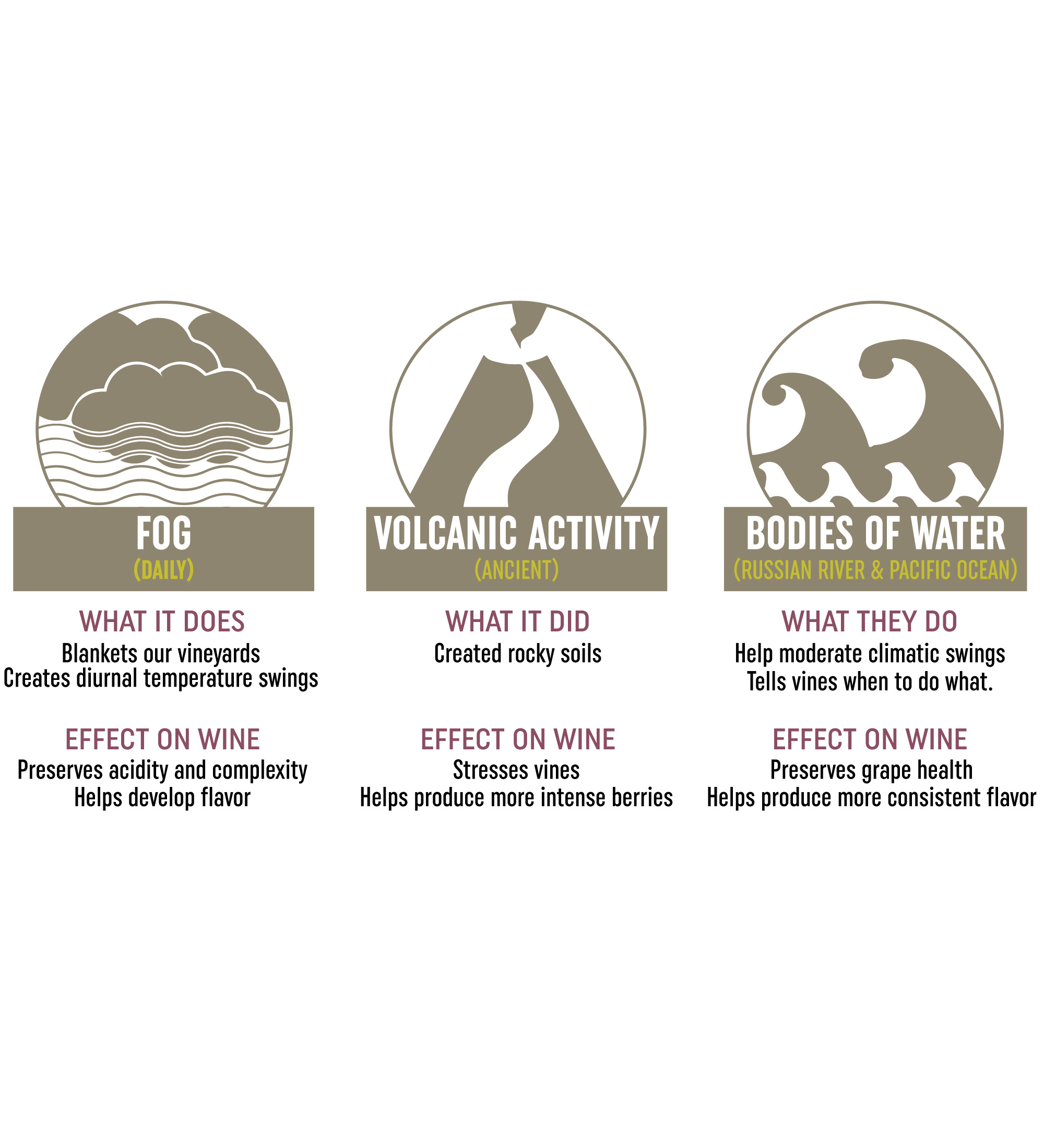 why is our wine so good?
The second piece explores Sonoma County's unique climate and how it contributes to the quality of our wine.
how did the grapes get here?
This timeline starts in the early 1800s and follows the region's development into the world-famous wine destination that it is today.
how much wine do we make?
This piece visually explores how much wine Sonoma County produces each year.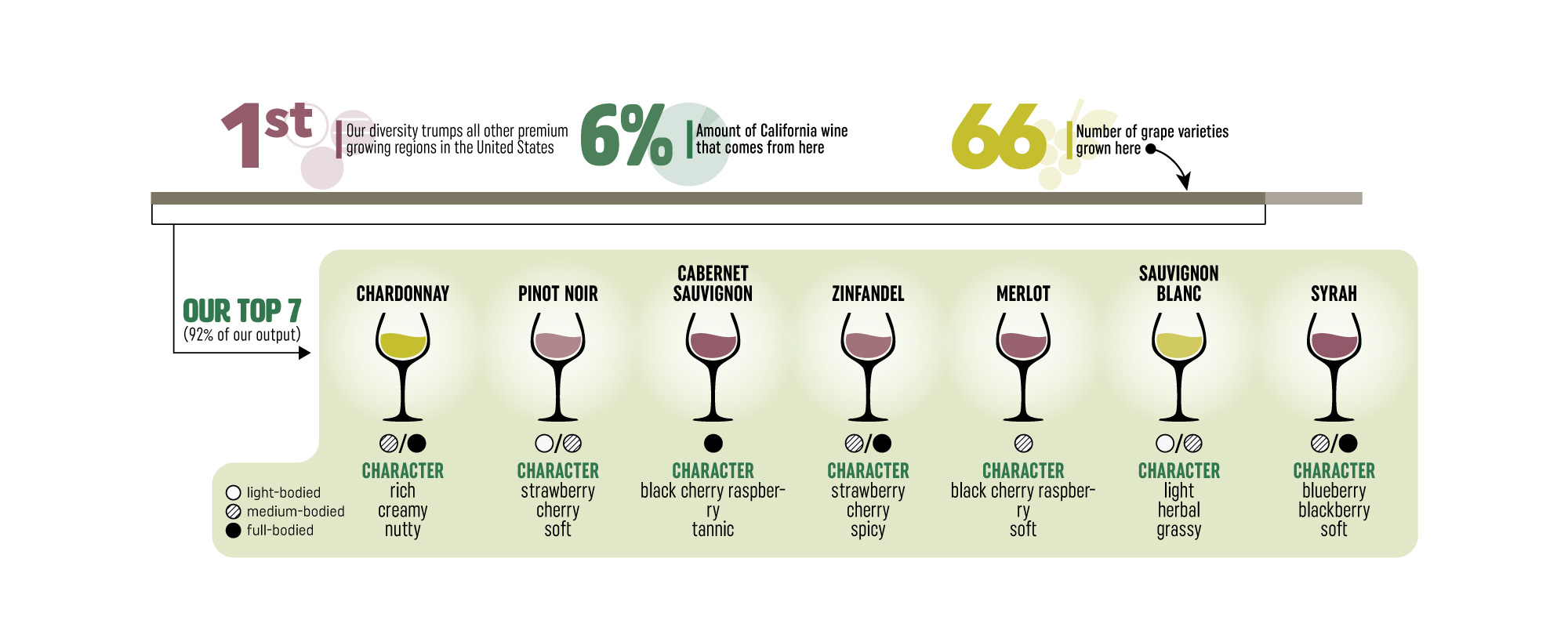 where do we excel?
The final piece explores specifically which wines Sonoma County does well.