project summary
A series of seed packets, from idea to design to dieline to finished-looking packets.
bold visuals
The packets feature bold, stylized photos of each varietal so the flowers can speak for themselves.
texture
Dimensional spot varnish creates tactile interest.
front
Bold colors differentiate the varietals while maintaining a unified appearance.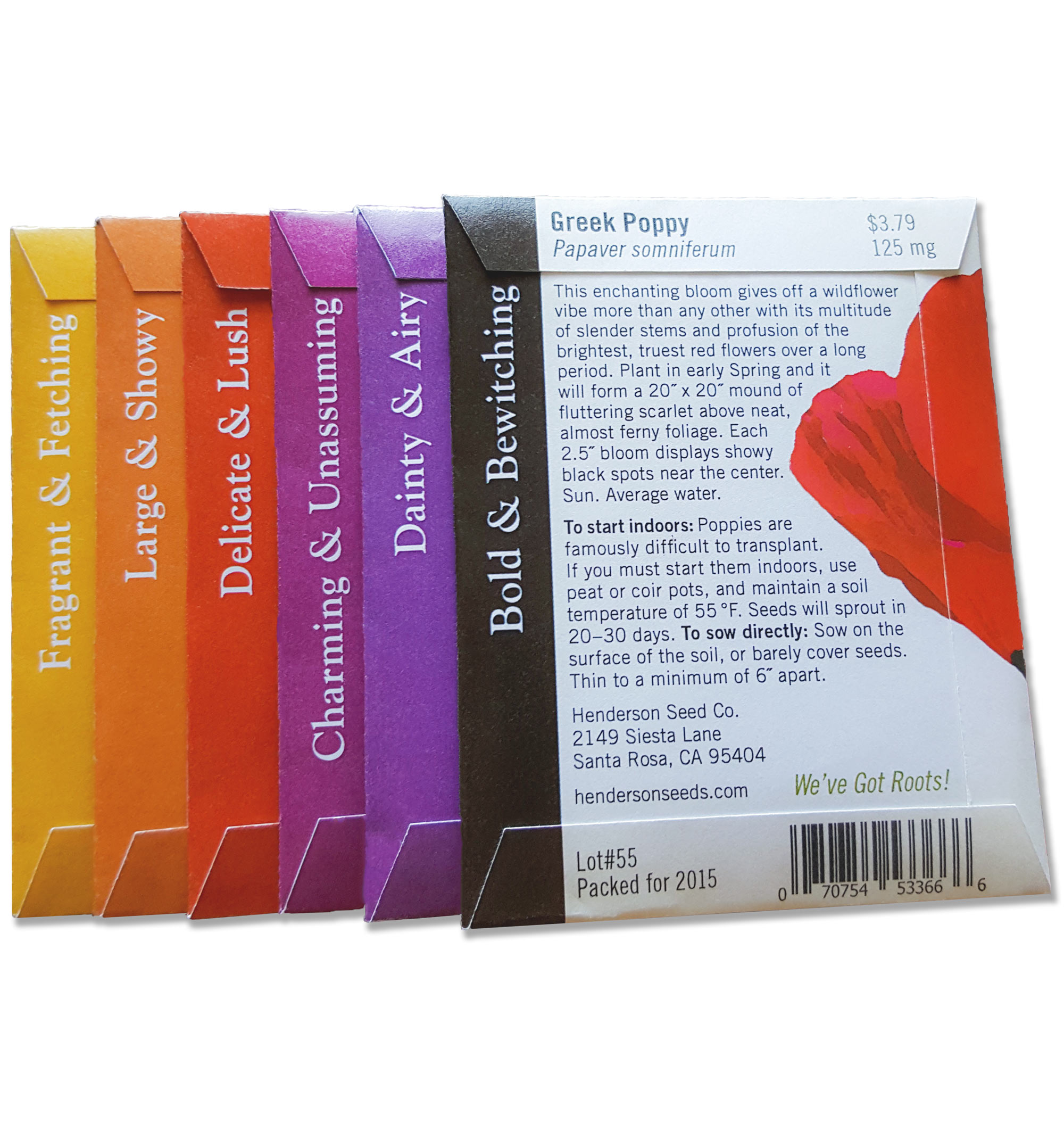 back
Flower graphics carry over to the back to create visual interest. Descriptors on the back help buyers choose what type suits them.
dieline
Classic rectangular packet shape minimizes waste and emphasizes tradition and reliability over modernity.